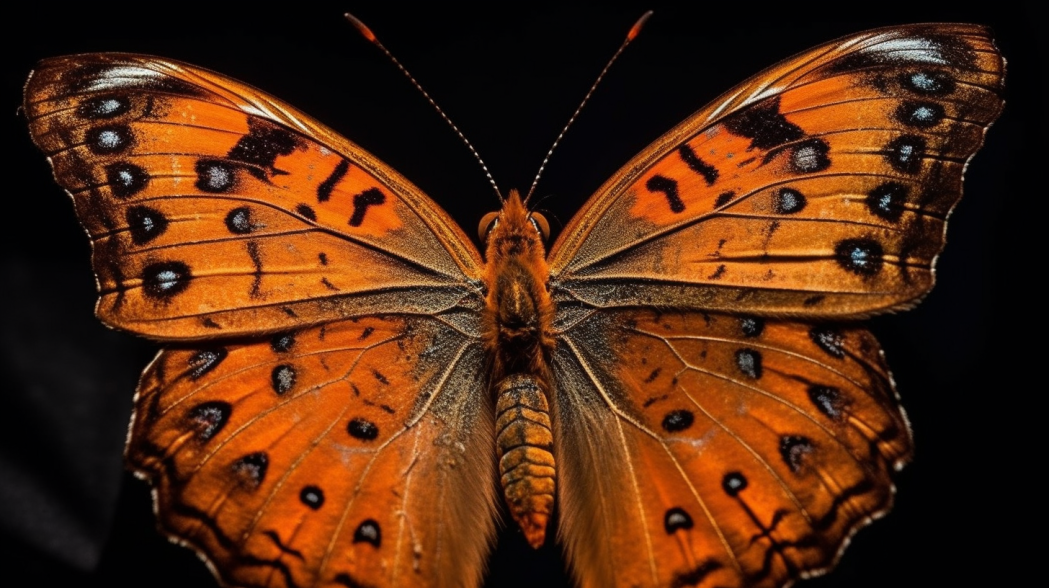 Saurona: The Butterfly That Could Rule Them All, According to Scientists
P. Rhayader, 7 months ago
0
2 min

read
180
Scientists have discovered two new species of butterflies with dark eye-shaped patterns on their orange wings, and have named them after the notorious villain from J.R.R. Tolkien's Lord of the Rings novels. The Natural History Museum in London called it an "homage to an eye-conic villain." The newly identified Saurona genus includes Saurona triangula and Saurona aurigera, and researchers believe that more species exist. The discovery is part of a 10-year study of the Euptychiina group of butterflies, published in the journal Systematic Entomology.
Blanca Huertas, a researcher involved in the project and a senior curator of butterflies at the Natural History Museum in London, named the butterflies. She was inspired by the eye-like patterns on their wings and drew parallels between the battle to preserve endangered species and the story of Lord of the Rings. The world needs an "army" of people to "get involved in getting worried about nature," she said.
The Saurona group of butterflies is from the Amazon rainforest, a refuge for a diverse range of natural species that are under pressure from deforestation, drought, and fires associated with climate change and human activity, including cattle ranching. Naming animal species after pop-culture characters is not unusual. In fact, according to the Natural History Museum in London, a dung beetle, a frog, and a dinosaur have already been named after Sauron.
Some of the Euptychiina species are threatened with extinction, and the scale and scope of the research has felt to Huertas like her very own Eye of Sauron. If butterflies disappear, birds will no longer be able to feed on caterpillars, which can affect entire food chains. A stronger response from governments and international organizations is needed to protect endangered species, she said.
Naming the butterflies after Sauron may generate more interest in butterfly conservation. "If you put an attractive name, you get the attention of people, and someone might read it and say, 'Okay, well, this is an interesting story, tell me more,'" said Huertas. Ultimately, it will take more than just scientists to change the world, she said. Governments and international organizations must act to protect endangered species before it's too late.
In conclusion, the discovery of the new Saurona genus of butterflies is an exciting development, and its naming after the villain from Lord of the Rings adds a touch of humor to the story. However, the underlying message is serious: butterfly conservation is crucial, and the threats to their habitats must be addressed to prevent more species from becoming endangered or extinct. The use of creative naming conventions may help to raise awareness of these issues and encourage more people to get involved in nature conservation.
P. Rhayader
P.R. has a background in physics, finance, and project management and has always been interested in space exploration. He is now a science writer, focusing on the latest discoveries in astronomy and space science.
Related posts